This Christian young lady believed the Lord had led her to do something that involved the use of her home.
As she should have, she asked her husband, "Baby, the Lord inspired and impressed upon me to do such and such, and I want to start it in our home."
The husband, also a God-Fearing man replied, "Baby, let me pray about it first." 
FIVE YEARS LATER, the patient Christian woman reminded her husband of what the Lord had impressed upon her heart to do.
The husband replied again, "I'm really going to pray about it this time."
The young wife appeared to be indifferent and nonchalant at his response.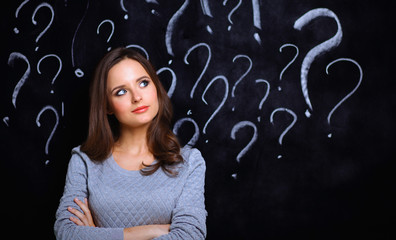 The husband responded, "Baby, what's the matter? You don't trust me. I am really going to pray about it, and I believe God is going to give me an answer."
The young wife replied, "Nah, it's not that I don't trust you; but either God is slow and can't talk, or you're deaf and can't hear!"
Baby, are You Listening? ~~~ Yvonne James | https://www.yvonnejames.com