An entrepreneur is more than an organizer, more than a manager, more than a risk taker for the sake of a profit. THE TRUE ENTREPRENEURIAL SPIRIT is that of a visionary, a creative thinker; we are born with that innovative quality.Your age, your educational background, your previous business-related experience isn't nearly as important as your desire and willingness to learn; and your ability to bounce back from the obstacles associated with creating a new business endeavor. As an entrepreneur, you must be passionate about the products, and/or services you are providing.  As an entrepreneur, in building your reputation, you must raise the bar and set your own standards of excellence! Don't allow others to set those standards for you.
"I BUILD, THEREFORE I AM"
Learn from your mistakes!
Understand your weaknesses!
Partner with others!
Associate yourself with the community in which you live!
Give your business space and time to flourish!
Develop mutually beneficial relationships!
Climb upwards toward the fulfillment of your goals and objectives!
Develop and learn how to build upon your concepts and ideas!
Research your fair market value!
Employ people who believe in your vision, and are just as passionate about it as you are! A business divided against itself will not grow, will not prosper, and will not move to the next level.


---
As a Christian entrepreneur, for me, this is not only a business endeavor but also, an opportunity for ministry. Are your Christian morals really a part of your business decision making?   Christian ethics, business ethics – the two philosophies are incompatible. Just like the flesh warring against the Spirit, just like oil and vinegar, they are at odds against one another.  Why, because the core of CHRISTIAN ETHICS is about giving, while the core of good BUSINESS ETHICS is about receiving. CHRISTIAN ETHICS center around the concept of sacrifice, while BUSINESS ETHICS relies on self-enrichment. They pull in opposite directions. But, does this mean that there is no such thing as a Christian entrepreneur?  In my opinion, no, it does not! Christian business leaders should incorporate Christian values into their vision for economic empowerment, into their daily decision making, customer service, and employee relations! My business is ministry!
For example,
Provide things honest in the sight of all men! Don't lie, cheat, steal, or scam to make a profit!
Give and it shall be given to you! Help the poor and the needy, sow back into the community!
Do unto others as you would have them do unto you! Like State Farm, "Be a good neighbor, be there!" Like FedEx, "Live to deliver!"
Set your affections on things above, not on your bottom line! You can't serve two masters! It is unwise to make financial success your priority!
Most importantly, don't cast a stumbling blocking in your brother's way! Don't benefit or profit from the sale, promotion or marketing of goods, products or services that are a detriment to society, and oppose Christian values!
"I BUILD, THEREFORE I AM"
I leave you with this quote from Booker T. Washington, "I have learned that success is to be measured not so much by the position that one has reached in life as by the obstacles which he has had to overcome while trying to succeed."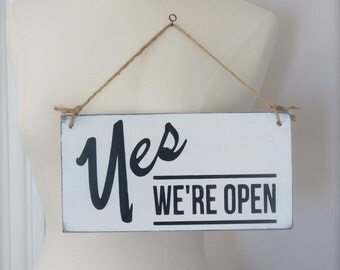 "I BUILD, THEREFORE I AM" ~~~ Yvonne James | https://www.yvonnejames.com | © Yvonne James (aka Elder Yvonne James) and Blogging with Yvonne, 2010-2017.