"Mane, the preacher, was right, I can't shack no mo'. Billy Jo gotta go! Oh Lord, tell me it ain't so! There goes my two do' convertible and my cell phone.."
---
My 'Opened My Bible' and the 'Scriptures Hit Me Like a Ton of Bricks Moment'  was during a season when I was having to deal with this person who was a thorn in my husband and I's flesh for decades. I literally wished the man would have vanished from the face of the earth (with my reading the Bible every day, praying every night, going to church every week, two and three times a week, preaching, teaching, running around the church, saved, sanctified, speaking in an unknown tongue – self)! It was crucial and was about to come to a head in court. I have to admit, I hated that man (or what he was doing to my household). I couldn't separate the two – the man and his actions! They were both one in the same to me. He was relentless, vindictive, and down right evil. But, one day, the Spirit of Lord began dealing with me, and the Word of God started reminding me that, 'I have to actually love that man. Love my enemies, do good to them that hate me and pray for those that despitefully use me.'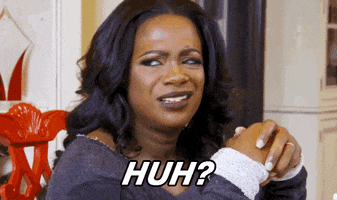 ---
WHAT! My feelings were hurt! How could the Lord say that to me?  It was like being called into the principal's office over the loud speaker. God called me into His chamber for a one-on-one meeting. I could feel the pride like a big lump sweltering in my throat choking and suffocating the very life out of me. Talking about resistant! Love him? Yep, and not only do you have to love him, you have to pray for him too. I almost fainted. I was sweating bullets.
Spirit ~~~

'Call his name!'
Me ~~~

NO?
Spirit ~~~

'Yes!'
The Spirit of the Lord made me call the man's name in prayer and pray for him – genuinely.  And, pray for him until I felt it without bias and hypocrisy in my spirit – praying from the heart with a genuine desire to see him saved, delivered, made whole, healed, revived.
---
That was the hardest 'Come to Jesus Meeting' I have ever experienced. Needless to say, when I released my anger and hatred – God's righteousness prevailed. God released my household.
---
If you have a 'The Word Hit Me Like A Ton of Bricks Moment,' please feel free to share.
"Whatever Kinda Day" ~~~ Yvonne James | https://www.yvonnejames.com | © Yvonne James (aka Elder Yvonne James) and Blogging with Yvonne, 2010-2017.