Reward, Award! Although both words are sometimes used interchangeably, they have some distinct differences.
Mostly always presented in public in front of an audience, awards are tokens, prizes given to individuals to commemorate or recognize their personal achievements or accomplishments. These are usually plagues, certificates, trophies, medals, titles, pins, etc. A person generally gets awarded for doing something positive or note worthy; for example, volunteering your services, writing a book, spearheading a project,  winning, etc.  A PERSON IS AWARDED AN AWARD!
Rewards come in the form of an increase (usually monetary) or promotion as an acknowledgment of an individual's service, efforts, selfless acts, contributions, etc. as a form of encouragement. A reward is a form of compensation associated with good and bad things, and unlike awards, are mostly privately presented. You can be rewarded for doing good deeds (helping others), as well as, be rewarded for doing corrupt deeds (hurting others).  A PERSON IS GIVEN A REWARD!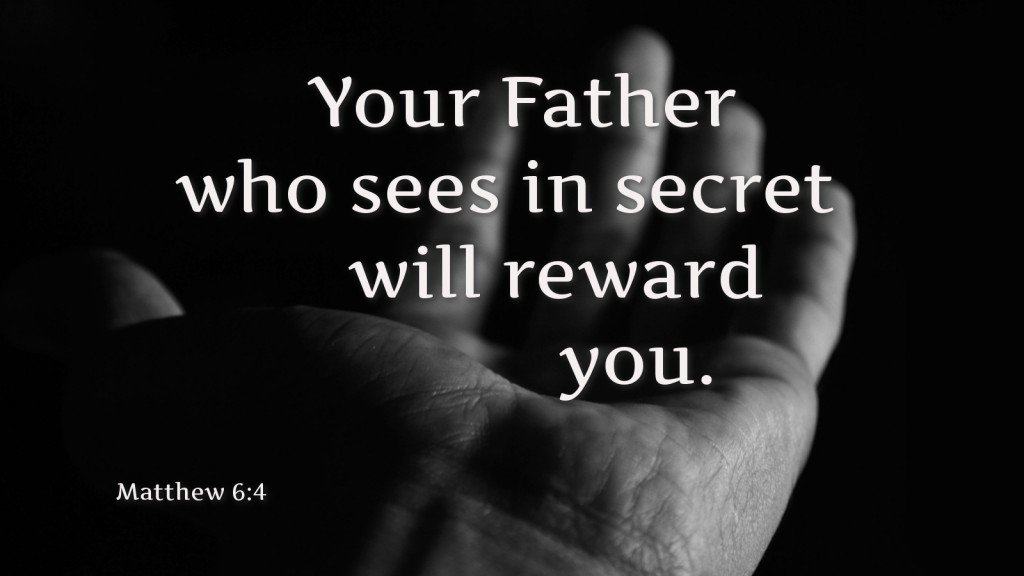 ---
Remember, awards are publicized, rewards are not! A panel of judges or voters decide who receives an award, and proposed recipients have to be nominated for the prize! You have to compete for an award, and only the best person is awarded. But, on the other hand, the recipient of a reward is decided by one person – the person who benefited from that individual's service; no nomination is needed. 
A reward is personal. Why? Because it is given to a person based solely on that individual's efforts and activities without any comparison to another's labor. It is a fair compensation for that individual's contributions. Rewards are incentives. If you died tonight, which reward would you receive?
---
"And, behold, I come quickly; and my reward is with me, to give every man according as his work shall be" (Revelation 22:12).
"And whatsoever you do, do it heartily, as to the Lord, and not unto men; knowing that of the Lord you shall receive the reward of the inheritance: for you serve the Lord Christ" (Colossians 3:23-24).
"The Son of man shall come in the glory of his Father, with his angels, and then he shall reward every man according to his works" (Matthew 16:27).
God Gives REWARDS not AWARDS! Yvonne James |
https://www.yvonnejames.com
| 
© Yvonne James (aka Elder Yvonne James) and Blogging with Yvonne, 2010-2017.